RipFix
Regular price
Sale price
$8.00 USD
Unit price
per
Sale
Sold out
Share
View full details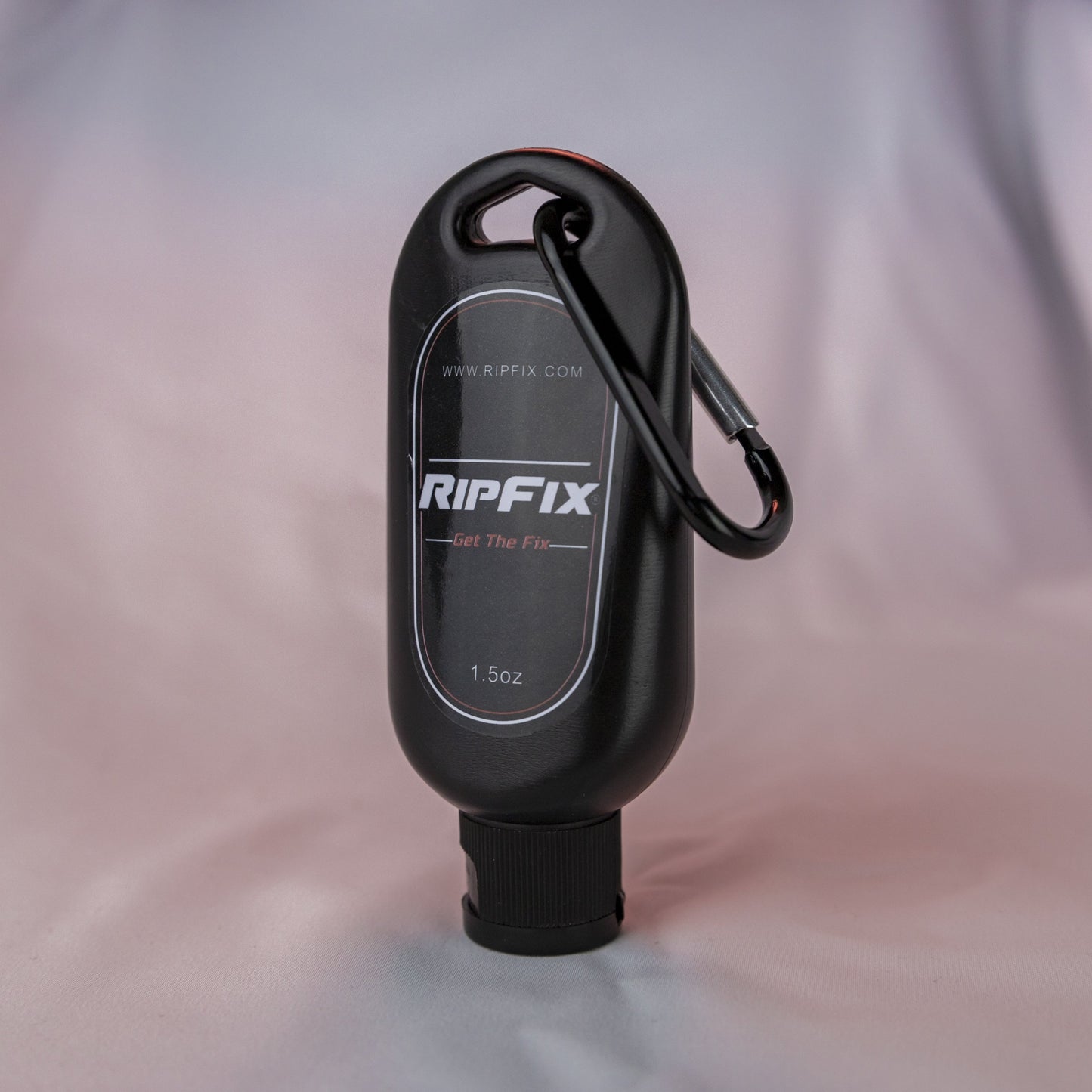 These days, you have to be more conscious than ever about bacteria and germs in a workout setting. Traditional chalk buckets are a petri dish for bacteria to spread, ultimately providing unnecessary risk for you and your family.

Liquid Chalk by RipFix provides a stronger grip than traditional chalk, all while keeping your hands clear of the community bucket. Your friends need some chalk? No problem -- simply squeeze some into their hand without ever making contact.

1
Apply to palms and rub together thoroughly
2
Wait 20-60 seconds
for the chalk to dry

Ultra-strength grip
Long lasting
Environmentally friendly
Antibacterial
"Using liquid chalk gives me so much peace of mind now that I don't have to put my hand in the chalk bucket with 100 other sweaty people"
ANTHONY G.
"This stuff works way better than traditional chalk. Can't believe I never knew the difference"
VINH N.
"Way less messy than regular chalk. Doesn't get powder everywhere and stain my workout clothes."
JASON M.
Stronger, longer lasting, & more effective than traditional chalk.

LIQUID CHALK

$8.00
Customer Reviews
10/20/2021
Robbie L.

United States
Love Liquid Chalk
Liquid chalk is by far one of my favorite items!! In use it everyday in the gym. It also helps my hands to grip better but also stay clean by not sharing a chalk bag
09/28/2021
Michele S.

United States
chalk up
This stuff is awesome!! I will most definitely be reordering.
09/22/2021
Anonymous

United States
Best liquid Chalk.
At first when I was rubbing my hands together and stopped I thought it wasn't working ,but than in a matter of seconds it turns into chalk and covers your entire hands. I did 50 toes to bar and didn't have to reapply at all. My hands were protected the whole time. I love this product ! I also love that it doesn't rub off onto everything too.
09/18/2021
Anonymous

United States
I love this stuff!
Used the chalk today and was blown away! I didn't feel the need to keep re-chalking. The best part, no mess!
09/17/2021
Matthew W.

United States
Habitual User
This stuff is the best for dry, cracked, or ripped hands. Even if my hands are intact i always rub a bit on before bed to keep them soft. even works great as a lip balm! I had the smaller tin and travel sizes before but had to buy the 5oz can as a refill. I keep some on me at all times!
09/16/2021
Katherine C.

United States
Everything you need!
Loving the liquid chalk! This stuff is better than the other stuff I was using, it's way less tacky and more "chalky" which is was I was hoping for. I love the rip fix balm and have been using it for years, having a travel size is a huge plus! I haven't used the clippers yet, but they look perfect for clipping those edges! Pumice stone lives in the gym bag already!
09/10/2021
Robert S.

United States
Wod life
Great. We love this product.
09/03/2021
Anonymous

United States
A+++ Quality Product
Went husband loves the hand palm repair. It's the only product that works. He's been doing CrossFit over 10 years and this is his go to. Thanks guys!!!
08/29/2021
Anonymous

United States
great product
The only complaint is the inner cover (inside the cap) - it's really hard to get off.
08/21/2021
ROGER O.

United States
Liquid chalk
Liked the item. Was surprised that it really worked. Will purchase it again