RipFix
Regular price
Sale price
$18.00 USD
Unit price
per
Sale
Sold out
Perfect to have your RipFix in multiple places (home, gym, car, etc) and for frequent travelers.
Share
View full details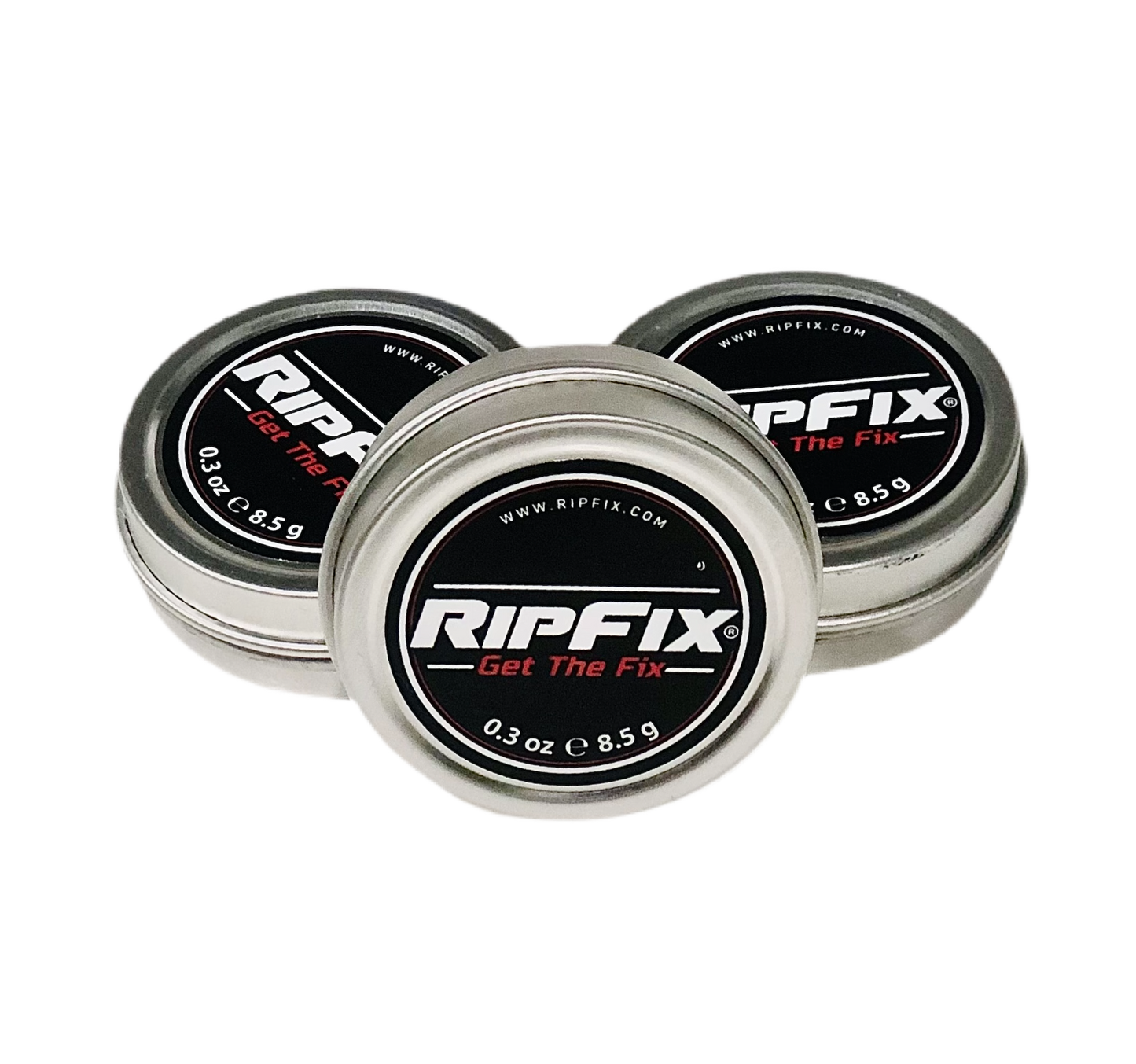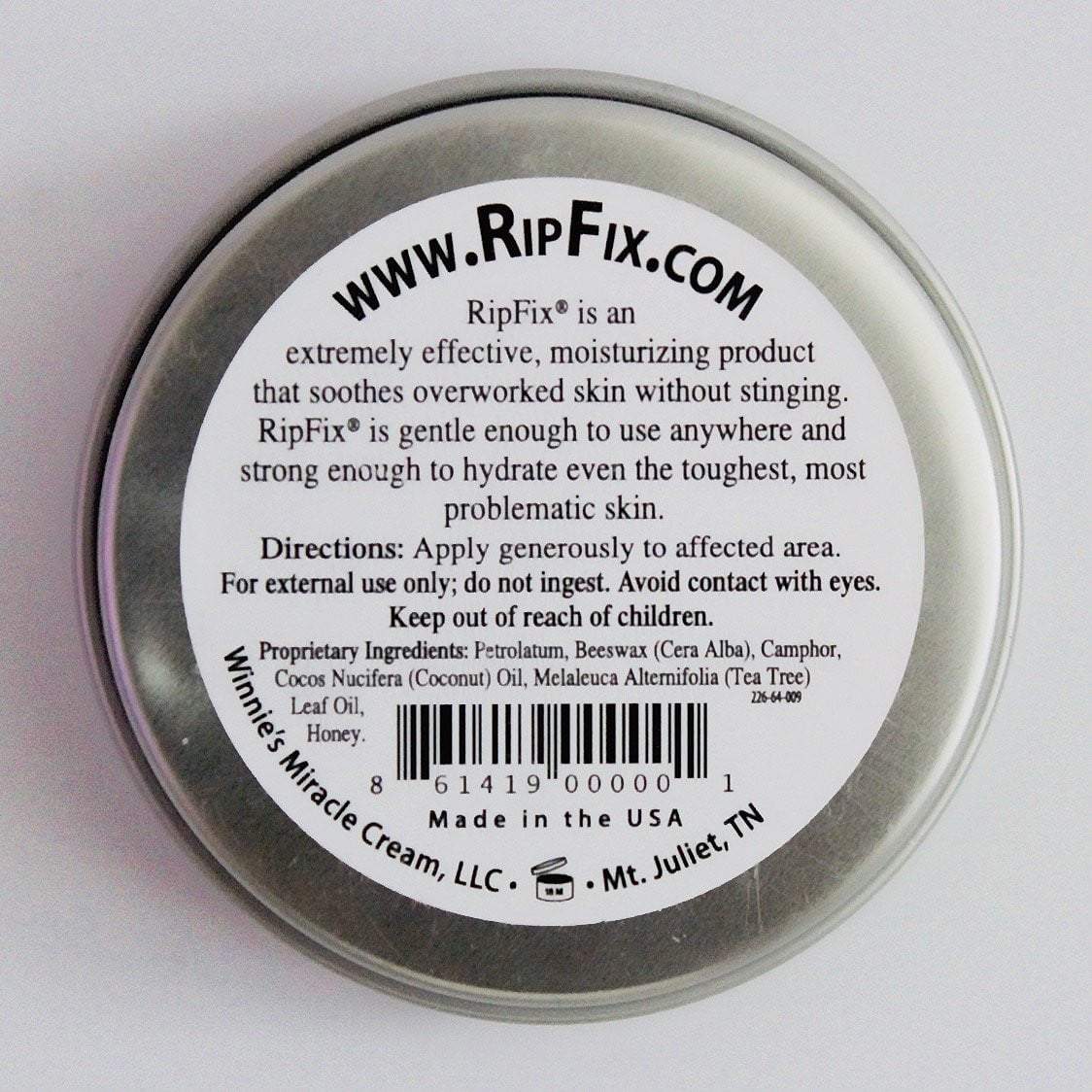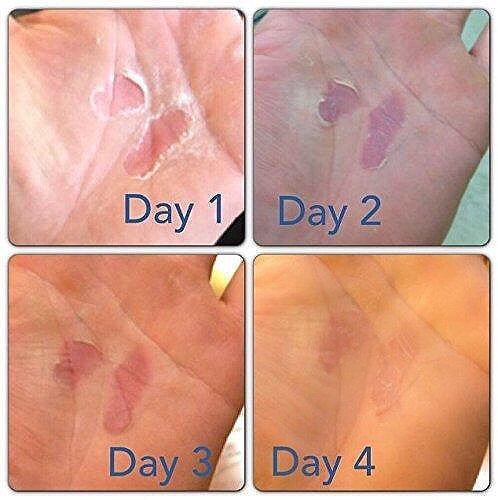 HOW TO USE?
For a fresh rip, clean and cut all loose skin & disinfect the wound before applying RipFix. Leave RipFix on the wound for several hours at a time -- overnight works best. RipFix® will speed up the recovery, getting you back to your training with less down time.

HEAL BLISTERS & RIPS IN 3 EASY STEPS
1
Apply RipFix to the damaged area
2
Cover the area with a wrap such as gauze or band-aid

3
Relax and enjoy the healing powers of RipFix!

Customer Reviews
Seamless experience
Quick and easy to get the items I needed for gymnast gift bags.
04/08/2022
Ted C.

United States
Rip fix to the rescue
Had a deep gash on my index finger. 16 stitches. My doctor was blown away at my fast recovery due to rip fix.
02/07/2022
Anonymous

United States
The Classic Tin (1.34oz)
I love this stuff!! I works like a miracle!
02/05/2022
Joy P.

United States
RipFix
It works great. Even nice on the tops of my hands where there drum
12/14/2021
Anonymous

United States
Solid lip balm
Great. I like it better than anything I can find at cvs. Works particularly well in cold weather when my lips are their worst
12/08/2021
Wayne D.

United States
AllFix
Although I originally bought RipFix for torn hands and fingers, I quickly figured out that it provided healing for so much more! It is my go-to for any cut and scrape promoting healing in fractions of the time that I have experienced without using RipFix. I have a can stashed in several places now ... just in case. You never know when you'll need it!
12/06/2021
Nick S.

United States
Awesome
Haven't used it yet but very excited to try it out!!
11/13/2021
Anonymous

United States
Great product for callouses and rips.
I purchased this product after ripping my hand and borrowing a friend's. Bought my own travel time and a big tin because it makes such a difference in the speed of healing and for reducing the callouses for maintenance.
10/22/2021
Anonymous

United States
Great for calloused hands!
I ripped last week and a friend recommended your product and I borrowed it. It is awesome so I ordered my own. I used the liquid chalk tonight and it didn't dry out my hands. Great for rope climbing and bar work for CrossFit.
10/20/2021
Robbie L.

United States
Love Liquid Chalk
Liquid chalk is by far one of my favorite items!! In use it everyday in the gym. It also helps my hands to grip better but also stay clean by not sharing a chalk bag