RipFix
Regular price
Sale price
$40.00 USD
Unit price
per
Sale
Sold out
Share
View full details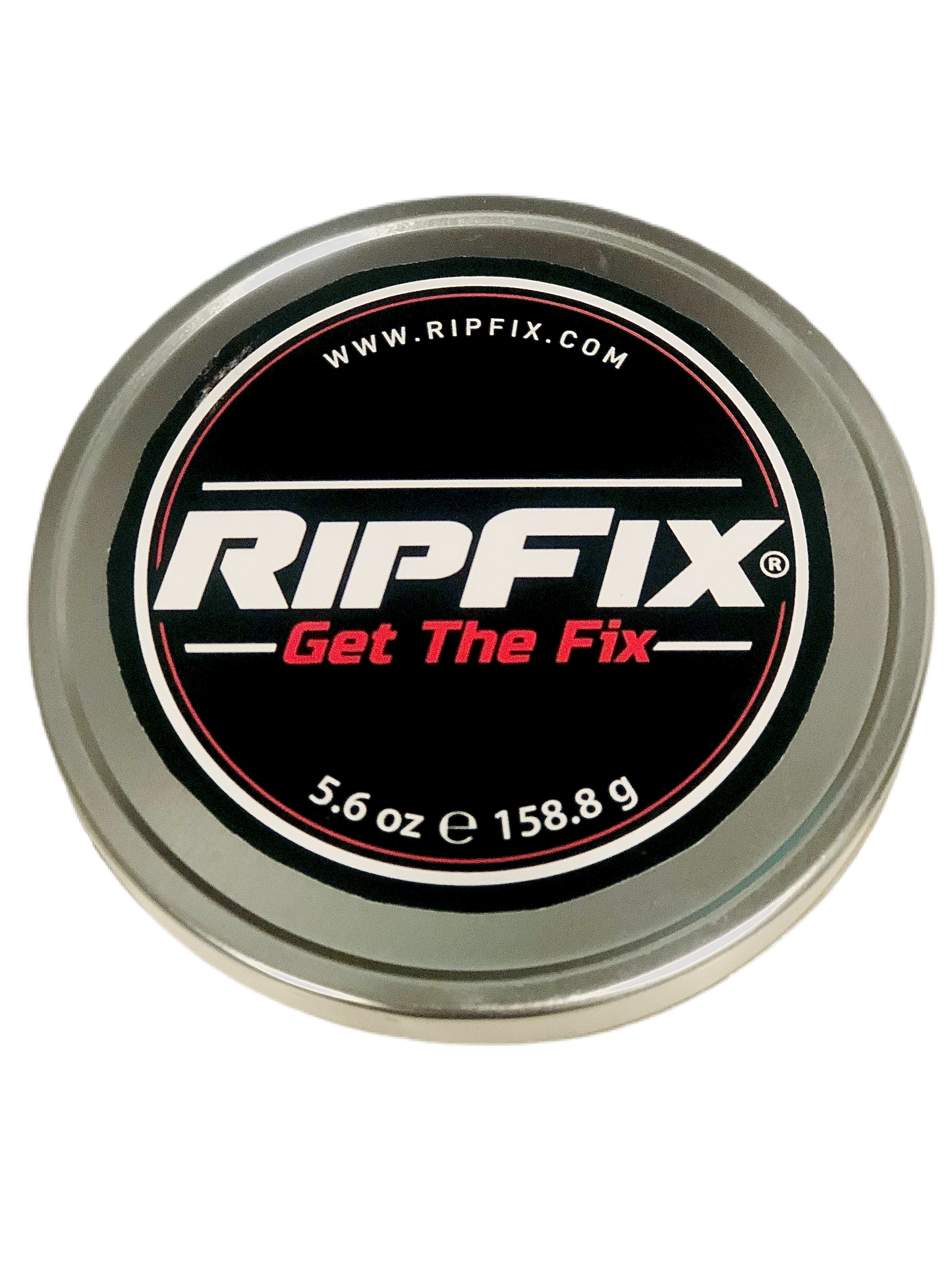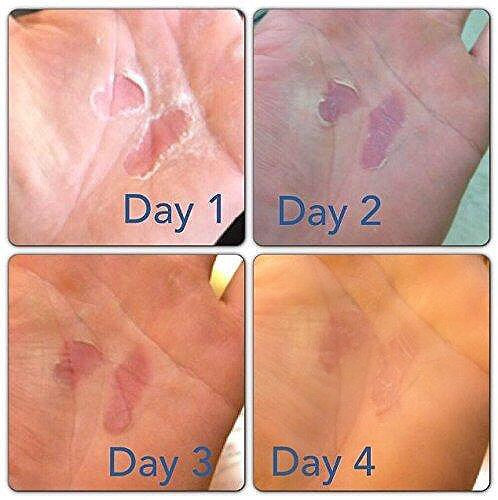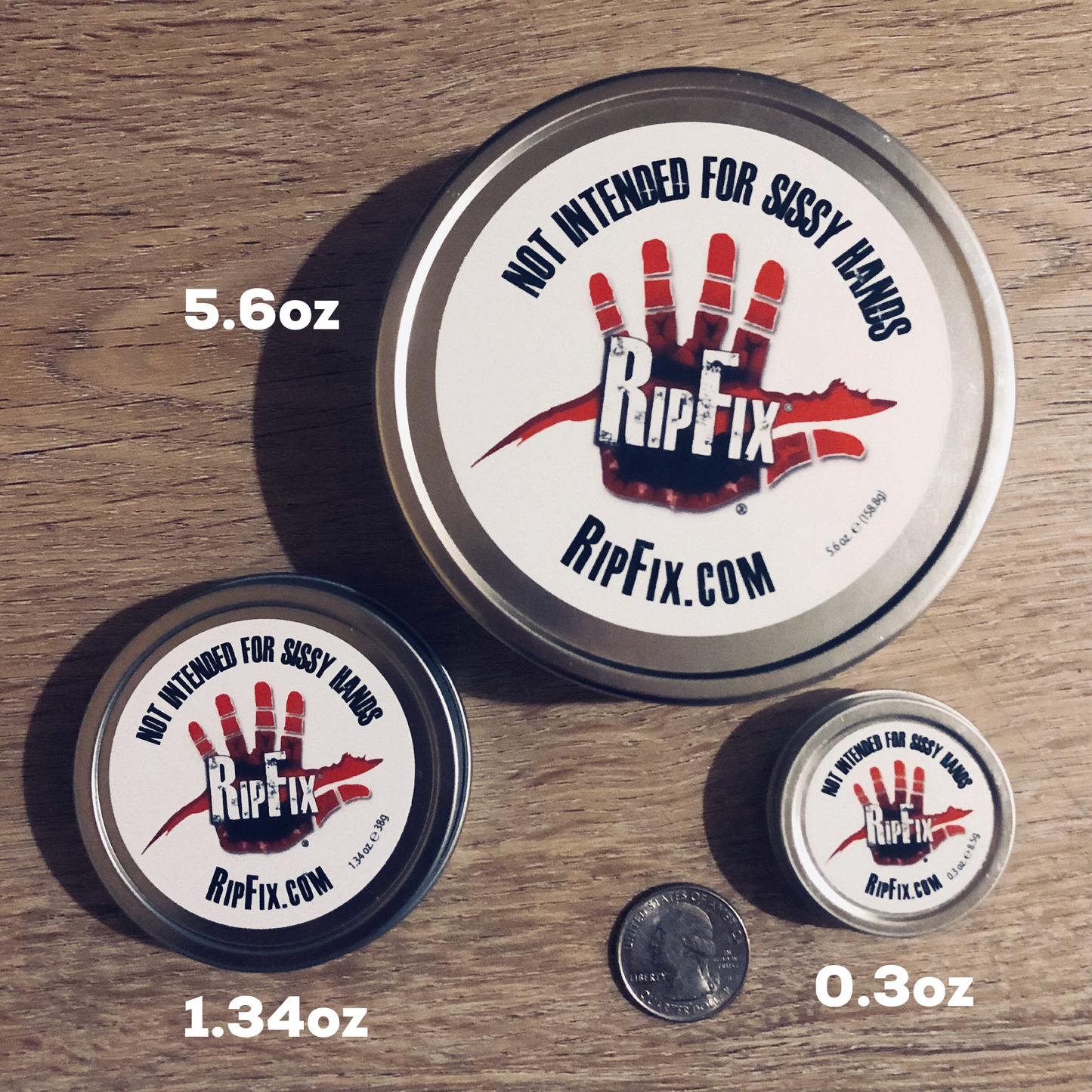 HOW TO USE?
For a fresh rip, clean and cut all loose skin & disinfect the wound before applying RipFix. Leave RipFix on the wound for several hours at a time -- overnight works best. RipFix® will speed up the recovery, getting you back to your training with less down time.

HEAL BLISTERS & RIPS IN 3 EASY STEPS
1
Apply RipFix to the damaged area
2
Cover the area with a wrap such as gauze or band-aid

3
Relax and enjoy the healing powers of RipFix!

Customer Reviews
02/11/2023
Anonymous

United States
Daughter uses it every night
Instead of trying to constantly repair rips, my daughter finds it effective to use as prevention every night from developing new tears. Her skin tends to blister, so Ripfix is a lifesaver for her!
01/03/2023
Anonymous

United States
Awesome product
This stuff is great. I keep a tin in my daughter's gym bag at all times
12/30/2022
Wayne D.

United States
It really does LipFix
I originally bought a couple of these because my wife wasn't able to find a lip balm to protected and healed her lips. After years of using RipFix for quick healing of all sorts of cuts and abrasions, I thought this might be a good solution. It was the best ever! Now she (we) won't consider using anything else, so we order them in batches of 5 or more. (I usually hope to get one out of the five lol)
12/15/2022
Anonymous

United States
Fantastic stuff!
I love using RipFix on my hands when they tear from too much time on the rings or bar... I'm always amazed at how quickly they heal.
12/11/2022
Anonymous

United States
LipFix Baum
The Lipfix Baum was super on cracked and dried lips. They began healing soon after usage. I will be ordering again.
11/17/2022
Anonymous

United States
Super-great lip balm!
I live in Montana, where winters are cold and dry, and am a big fan of the cream tins. RipFix keeps my hands soft and prevents my knuckles from cracking, and I'd often put the cream on my lips. I decided to order two tubes of LipFix along with my last order of tins, and I'm glad I did. It's more convenient to carry in my pocket and keeps my lips soft and feeling great no matter the weather.
10/25/2022
Anonymous

United States
The only stuff that works
This is the only stuff that works for my super dry/cracked hands. I also use it as a hair gel. I wish they had a subscription option.
09/18/2022
Tim W.

United States
The only thing that works
If I don't have a steady supply, my hands get really dry and bleed. It's the only stuff that works for me, and I've tried everything. I wish RipFix allowed subscription orders.
08/29/2022
Kiley L.

United States
Love it
My experience was awesome! I have used the liquid chalk and it works great with no mess. I haven't used the rest yet but I'm sure I will be soon! Shipping was fast too!
08/12/2022
Anonymous

United States
My favorite lib balm
This is the best lip balm I have ever used. It also works for a quick hand repair to!